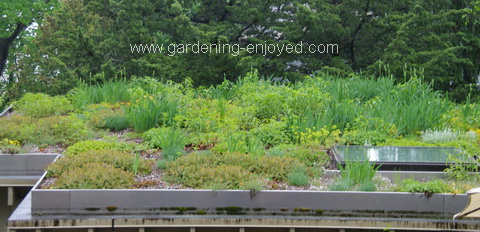 It's time to leave your garden and give in to that desire to be nosy. It's garden tour weekend. First up is the Toronto Botanical Garden's tour of Rosedale and Moore Park. 30 gardens to celebrate their 30th year. I was on the media tour a couple of weeks ago during one of our many downpours. Watching someone's wooden picnic table floating on their submerged deck was a sight I hope is not replicated this weekend. Of all the things to see this roof top garden grabbed my attention because they are growing Iris on a rooftop. I can only dream.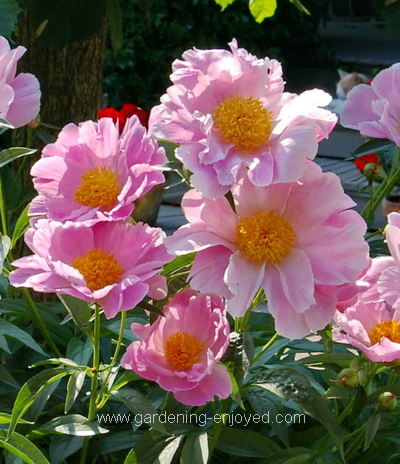 Peonies are next on the list and they are in abundance at the Peony Festival at the Oshawa Valley Botanical Garden. 300 varieties of Peonies are planted there and some will be in bloom this weekend. From the earliest varieties to the latest there is about 7 weeks of bloom in this garden. Choosing the right weekend to catch peak bloom is next to impossible but when I was there yesterday there was a show worth seeing. Inside the adjacent arena is a Peony flower show where there should be several hundred cut blooms on the show tables. Wander inside and see what was chosen as the best in show.



Last up but certainly not least is the Royal Botanical Gardens in Burlington Ontario. They don't have a particular special event this weekend but they have a marvelous Iris collection in the Laking garden as well as a good collection of Peonies and a developing collection of Clematis that are growing on a wonderful collection of iron trellis that have been created just for this garden. I try to get to see this Iris collection each year to decide which new varieties I really must have for my garden. Their newly and extensively renovated rock garden should also be worth a visit by now.

Wherever you go take the time to appreciate the effort put forth by public and private gardeners to make your weekend of garden wandering enjoyable. If you are like me you will marvel at the gardens and wonder what magic they have that eliminates all the weeds.

Dallying's regular look into my garden and its impressive display of weeds will be back in a few days.