All America Selections
The Best New Varieties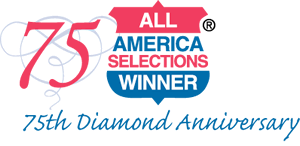 All America Selections is an organization that has been testing new varieties of annual flowers and vegetables for 75 years. When I see each years new awards I almost always put them on my must have list. Some of the best new plants such as Sugar Snap Peas were introduced as All America winners. Click on the logo to go to their web page.


The three winners for 2008 are: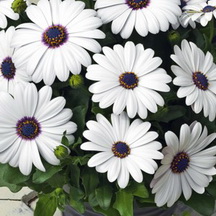 Osteospermum Asti White A gorgeous white daisy that will perform beautifully in pots and containers and even is a bit frost tolerant. I think they will be spectacular, with some trailing blue Bacopa, in the three tiered planter near the steps to my side porch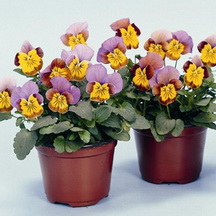 Viola Skippy XL Plum-Gold Skippy's typical viola "faces" are not huge but are produced in great abundance. Typical of Viola's they are very cool weather tolerant and will appear in my front porch containers as soon as I the soil is thawed and I can venture out there.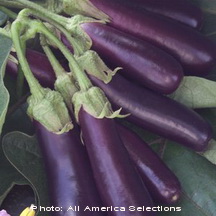 Eggplant Hansel This clustering eggplant produces groups of fruit that are relatively seed free and definetely not bitter when young. Try eating them when they are about 7 - 8 cm (3"). They will stay very edible for an extended period and can reach 25cm (10"). They make wonderful container plants and there will certainly be a pot growing near my barbecue.

All Photos courtesy of All America Selections


Get answers to your gardening questions by subscribing to
Ken's free newsletter, Dallying In The Dirt

return from All America Selections to Annuals page