Gardening - Vegetables to eat.
Flowers to appreciate.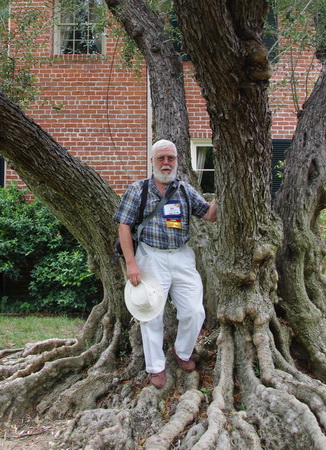 Come and share my gardening experiences. I'm Ken Brown and I've been "Dallying In The Dirt" most of my life and like most back yard farmers I love to share my growing tips and my experiences. Visit this space often, the tips will change and accumulate, showing you what I'm doing now. I'll tell you what I'm doing as I, find some new and remember some old, tricks in my quest to squeeze all of my horticultural fantasies into a confined urban space.

24 September 2015 Here I am standing at the base of an 80 year old Olive tree that I met on last week's garden tour in Pasadena. Huntington Library was one of the major spots that we toured and we enjoyed it despite the 103F temperature. On cooler days we saw the Los Angeles Arboretum and a few private yards where I met this venerable Olive.

My regular tips and ideas are now accumulating, blog like, on this Seasonal Advice page.


What's New or Seasonal!

There are racks of seed packets in every store and many online seed companies. Buy some and discover the pleasures and amazing choices available when you grow your own plants from seed.

The first Asparagus is emerging now and we will enjoy this wonderful vegetable for several weeks and it will return next spring to delight us again.

Having you own little vegetable production space is fun, easy and delicious. Follow these easy steps to discover how to do it.

If you want a solid mass of colour in some areas of your garden then nothing does it better than the wide variety of annual flowers.

How To Get Help! With some reading here and a little luck, maybe you can avoid most of the mistakes that I have made on your behalf and be more successful. When you inevitably make your own mistakes, ask me about them and I'll try to provide some answers or tips through my free ezine.

Want your information quickly; you can search my entire site or else just enjoy reading on and following all the links.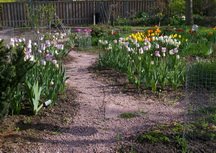 My horticultural haven is unfinished and imperfect. If it was otherwise then my life's work would be done and I wouldn't know what to do. Come along with me as I work toward perfection, we'll be together for a long time. I currently grow a rather crazy mix of vegetables a variety of perennial flowers and a smattering of annual flowers in the gaps and in a variety of containers. Oh! The vegetables are often found growing in containers as well.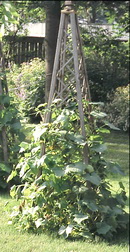 Where's my garden? All of these things compete for space in a modestly large city lot in a small town east of Toronto ON that hovers between Canadian zone 5&6 or a U.S.D.A Zone 4&5. I continue to develop new techniques for producing as many vegetables as possible in a rather confined space, a technique that I refer to as Vertical Vegetables. This allows myself and the "Assistant Gardener" (aka. my long suffering spouse,) to eat our own fresh vegetables for about 7-8 months of the year.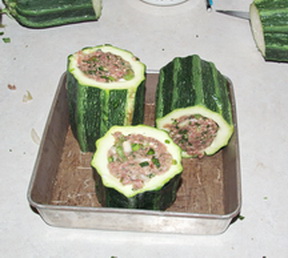 Let's eat! To really enjoy all of these vegetables you need to prepare them in delicious and interesting recipes. I also love to cook and experiment and you will find the things that wind up tasting delicious on my recipes pages.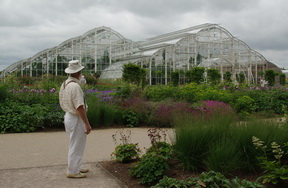 Trials and tribulations! I like to try new things and report back to my readers what works and what might not be the best value in town. I have recently tested a variety of trowels and last summer applied a variety of mulches to my many beds. Some looked better, some cost more some did neither but may have been effective mulches. Frequent readers can keep up to date on products and plants that I'm trying. I visit other gardens as often as possible and report back to my readers just what they might find interesting there.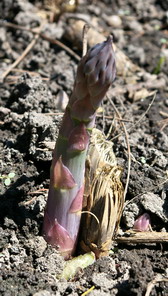 Come and spend time with me in my garden. I find it the most delightful, sometimes frustrating, usually therapeutic, pastime and the physical effort exerted produces much better results than any treadmill. I have been trying to convince mother nature to do her landscape my way, for many years and her responses are usually very humbling, occasionally encouraging, frequently amusing but always quite gratifying. We continue to discuss, (argue about,) our separate definitions of a weed. These successes and failures also make up the content of my seminars.